Community Empowerment in 2022
People participated in human-wildlife coexistence workshops
Community Scouts employed
Women supported in the communities
Farmers provided with water tanks and pumps
Alternative livelihoods projects
Human Wildlife Conflict Patrols 
CLZ deploys Community Scout Units into the communities to respond to Human Wildlife Conflict (HWC) incidents—providing trained and armed responses to community reports of HWC incidents and assisting in property and personal protection. Trained in elephant behaviour, the Community Scout Units promote more positive attitudes towards living safely with elephants and hippos without the need for fatal measures. 
Chilli Farming
CLZ assists and educates farmers on the use of chilli-fences as a mitigation method to deter elephants from their fields. Farmers are encouraged to grow chilli as a 'cash' crop that elephants will have no desire to eat. Alternatively, farmers can grow the chilies around their fields and then use the chillies for elephant conflict mitigation. The chilli programme is supported by annual workshops that CLZ conducts on the theory and practice of using chillies to protect fields. 
Rubatano Day 
'Rubatano' (Unity in the local language Goba) is CLZ's annual community sports day that brings together local netball and football teams to battle it out on the pitch for the grand prize of being the strongest, fastest and fittest team in the area. The event is aimed to promote relationships between the local community members, DNPW, conservation, lodges and other stakeholders outside of the law enforcement realm with which CLZ is often associated.
Hippo Fences 
CLZ assist the communities to install electric and solar powered hippo fences for their effectiveness in keeping hippos out of vegetable gardens along the river's edge. These fences, set up by CLZ, run around local farms which grow crops such as chilies, okra, eggplant, peppers, pumpkin and more all year round. To date, they have successfully deterred hippos (and elephants).
Anti-Snare Campaigns
CLZ has hosted Anti-Snare Campaigns since 2015. CLZ's Environmental Educator spends three days in villages and the campaigns focus on the issue of snaring and the value of conservation. The campaign is filled with drama activities and intellectual discussions about the effects snaring has on wildlife and in-turn tourism and the economy of the Lower Zambezi.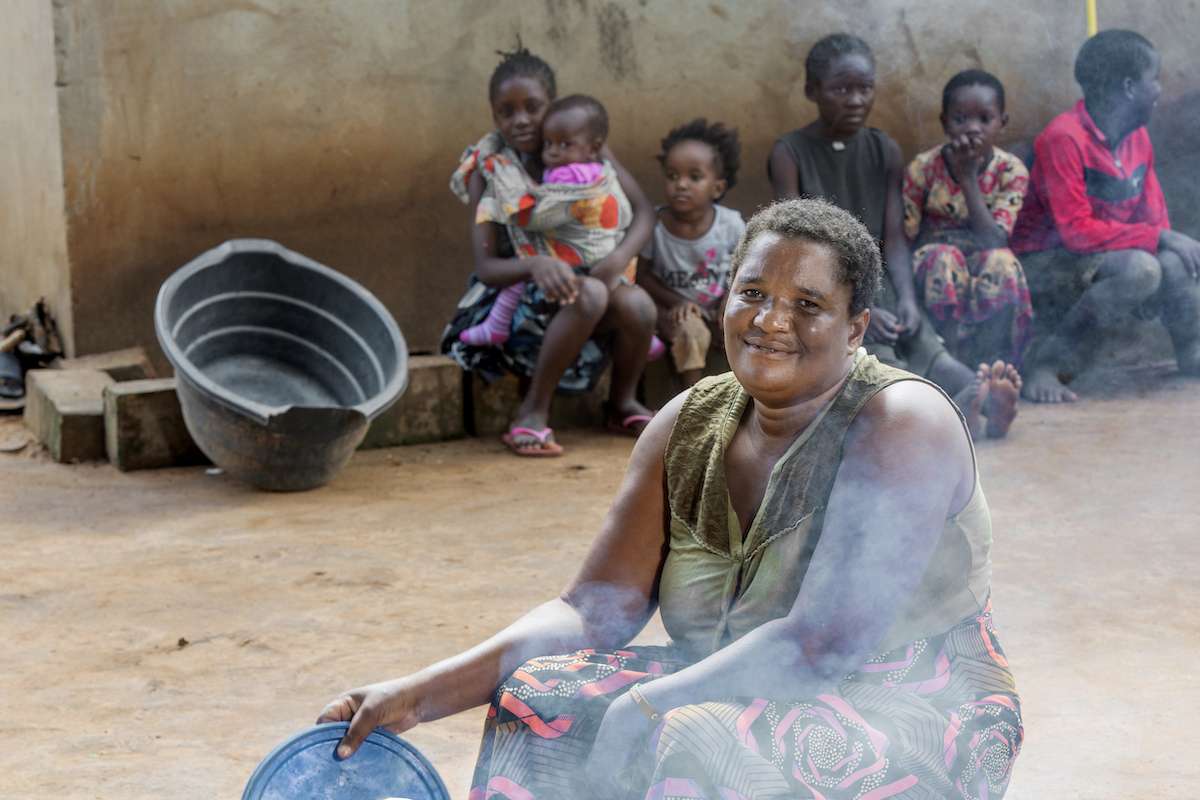 Clean Cooking Stoves 
CLZ's community empowerment programme includes the provision of cleaner and more energy efficient cooking stoves to people in the villages surrounding the park. The stoves help limit the use of charcoal and promote more sustainable use of natural resources. Zambia has an extremely high rate of deforestation with one of major drivers being charcoal production. 
Tank Stands
CLZ helps facilitate the installation of a tanks, stands, and solar water pump systems to provide water for a women's groups of farmers. These systems give the women a safer method for sourcing water—limiting time spent along the river and decreasing the chances for human-wildlife conflict. The farmers are also provided training on best farming practices which along with the improved agriculture system will yield higher crops and income.
Women's Groups
Women are still an marginalised group—especially when considering natural resource management. However, it is the women who are left in the communities with the children and therefore have a constant interaction and influence on the local environment. CLZ feels that it is integral to support women empowerment and currently supports several women's groups to develop skills, income, and ownership through sustainable businesses.
COVID-19 Support
Throughout 2020 and 2021, CLZ facilitated COVID-19 community support in the form of cleaning supplies and face shields which were distributed to rural community schools, markets, police stations, and the COVID-19 task force. Chitenge materials were distributed to members of local women's groups to be tailored into face masks as both a means of income for the women and as an affordable and sustainable option.